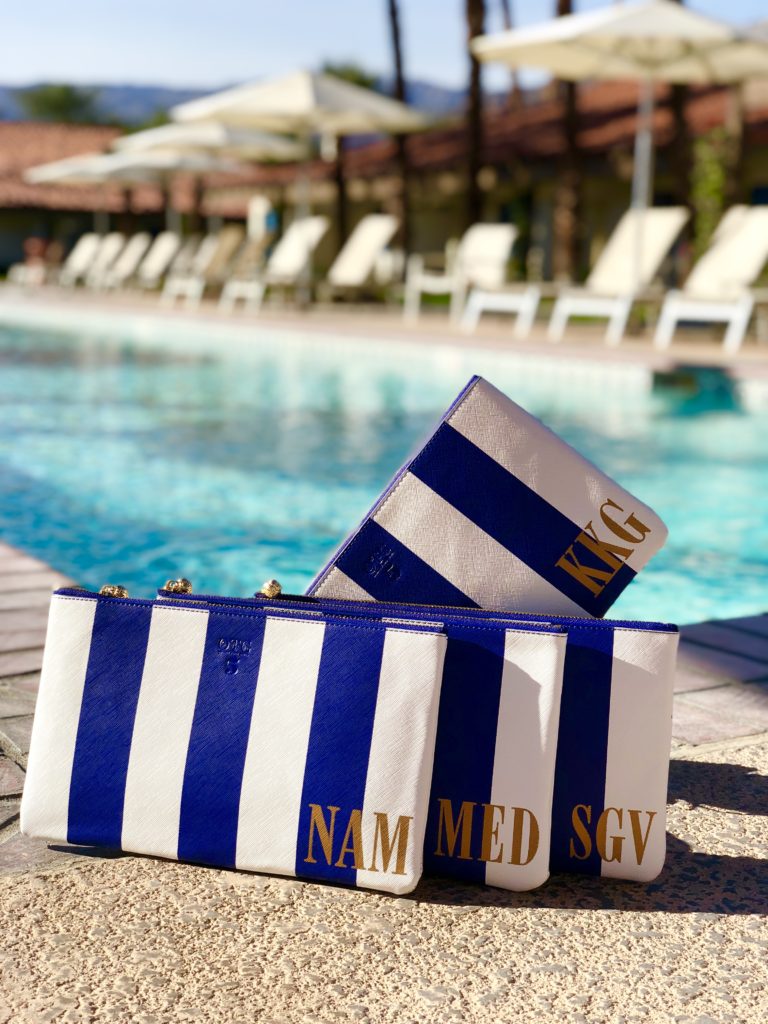 About 2 years ago I was introduced to
 

OTG247

 

organizational bags and I have been obsessed ever since! From everyday organization to travel

 

OTG247

 

has a bag for EVERYTHING!
OTG247
 

has 10 different bags ranging in size and function and each bag comes in an array of colors, prints and patterns. And they can even be monogrammed! Swoon!

The smallest of the OTG247 bags, the #1 is perfect for the daily essentials- credit cards and ID, keys, phone and lip gloss. I love using this bag when I'm running errands and talking Lulu on a walk. On our honeymoon this was the perfect bag for nights out! I'd fill it with my ID, room key and phone and used the shoulder strap and wore it as a cross body.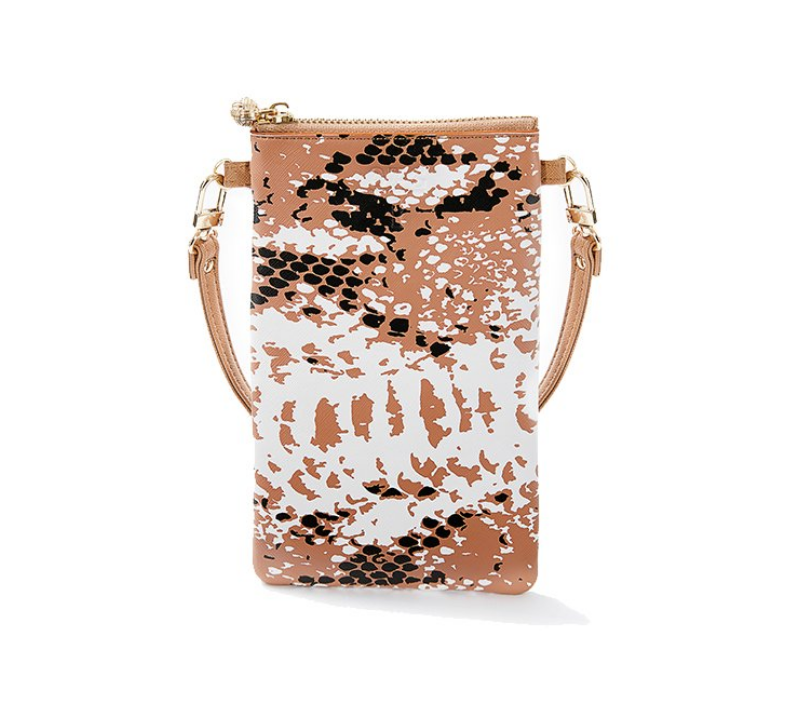 The #2 is the perfect makeup bag for inside a clutch. Throw in the night's essentials and go!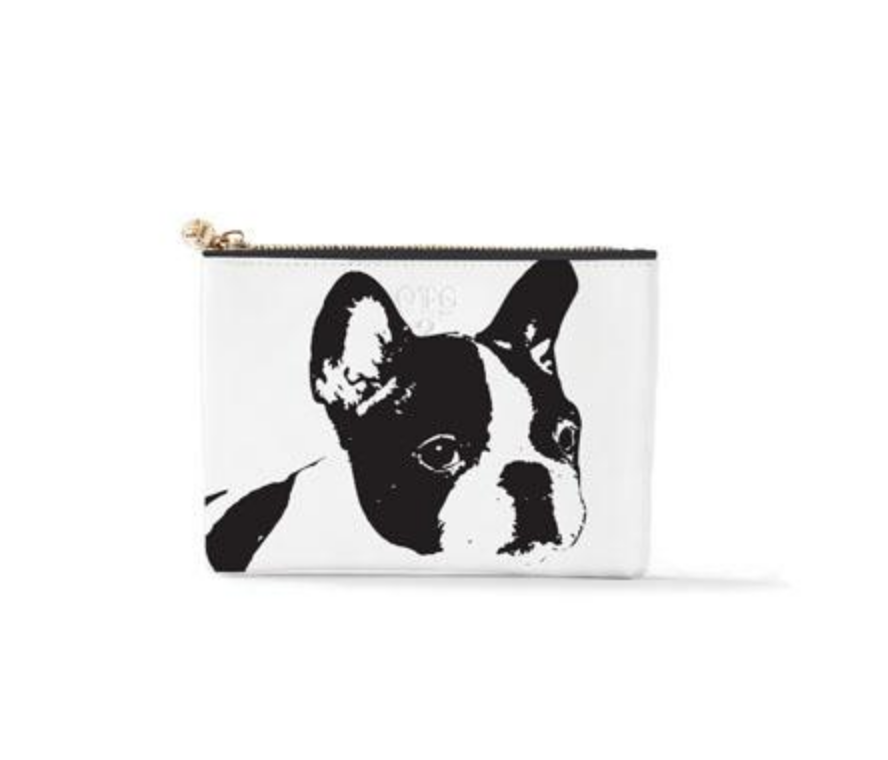 The #3 is a square bag measuring 7×7. I use this OTG247 bag for my makeup brushes when I travel. I have this bag in a "nudie" which means one of the sides is clear plastic. This helps me fins the brush I need without emptying out the bag's contents.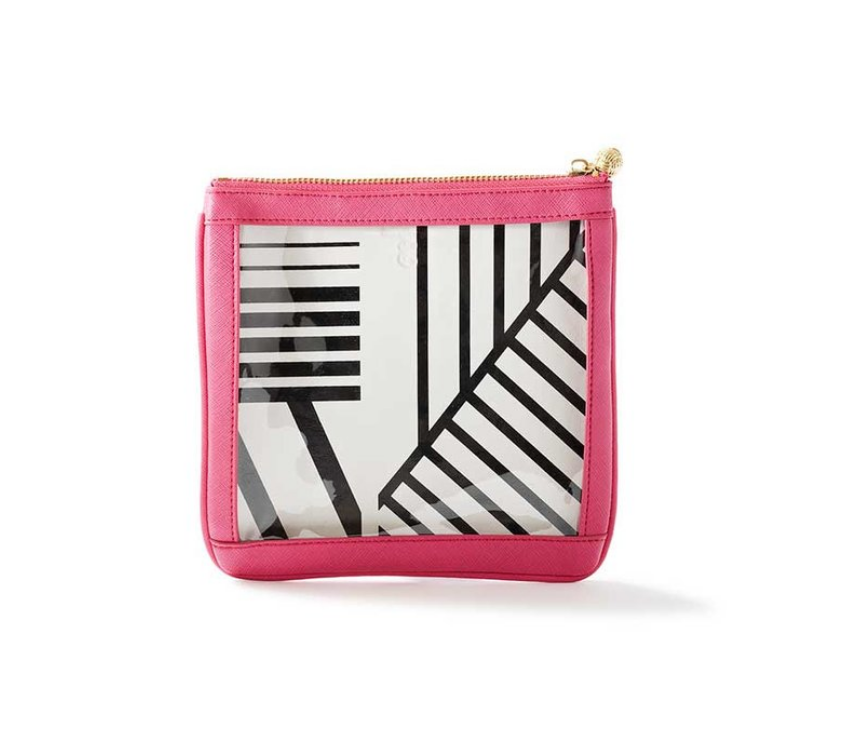 I keep the #4 in my purse at all times! The #4 is a must for me! In it I keep everything I might need through out the day- hand sanitizer, Advil and chapstick. My #4 is a "nudie" as well, so finding what I need is always a breeze!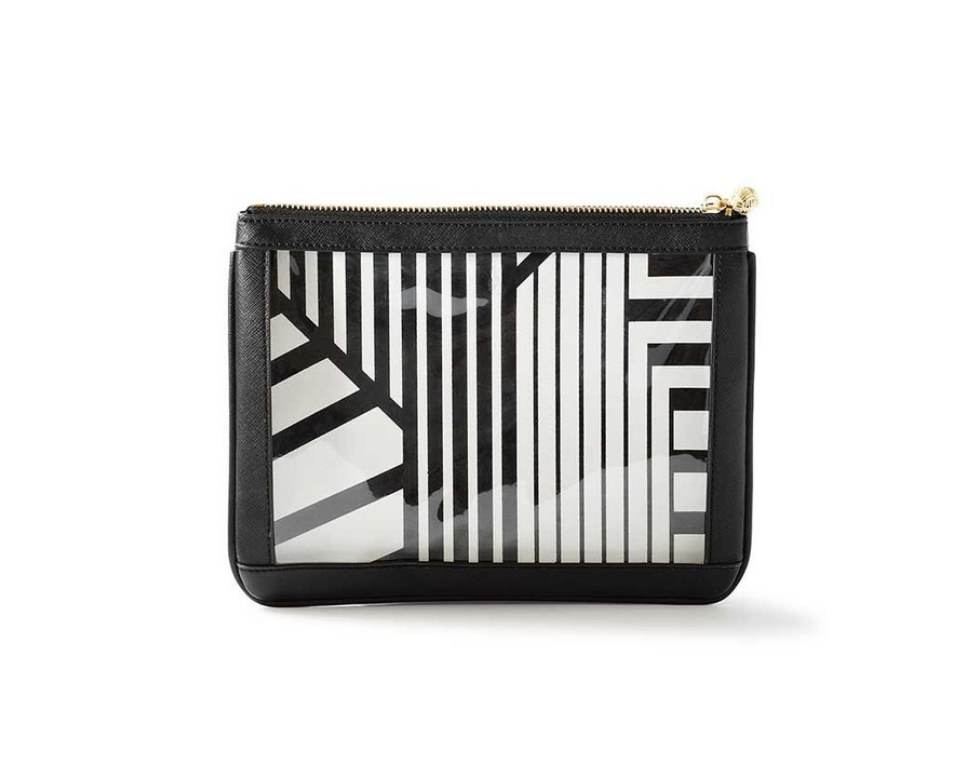 Bag #5 is my FAVORITE bag by OTG247. I love this bag so much I gifted the #5 to my bridesmaids as their wedding favor. I filled the bags with lip gloss, earrings and robes.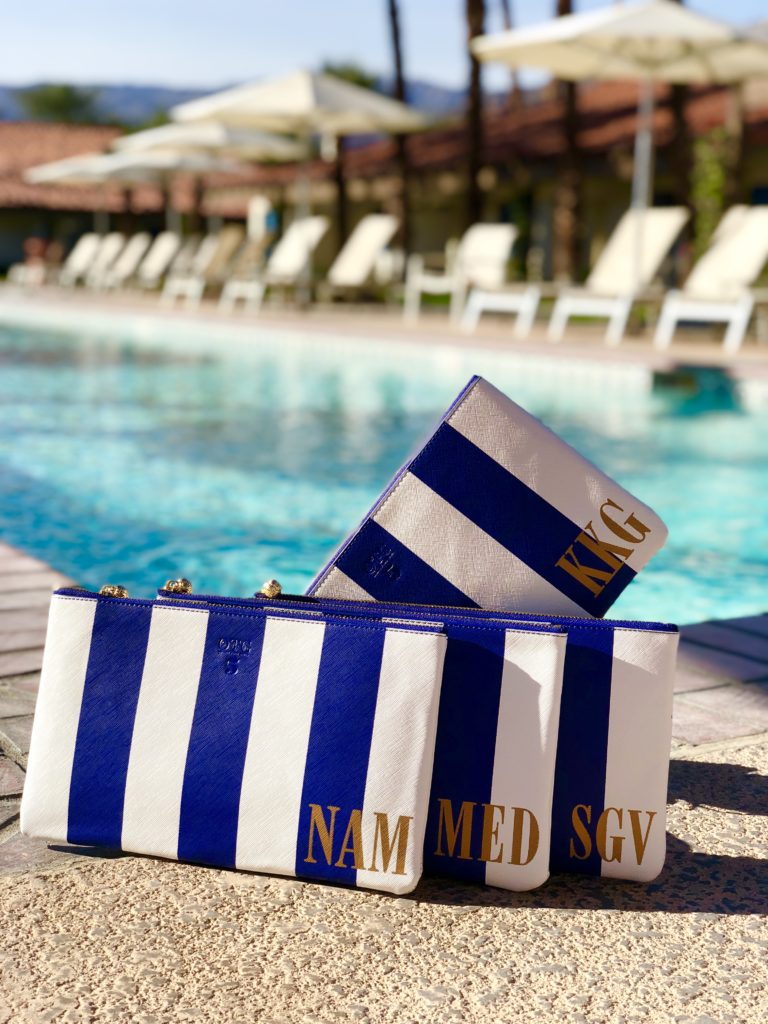 And if my girls are going to have custom #5's I needed one too, right? So I have a #5 in tan made with "Mrs. Young" printed on it. I use this one as a clutch and always get so many compliments on it!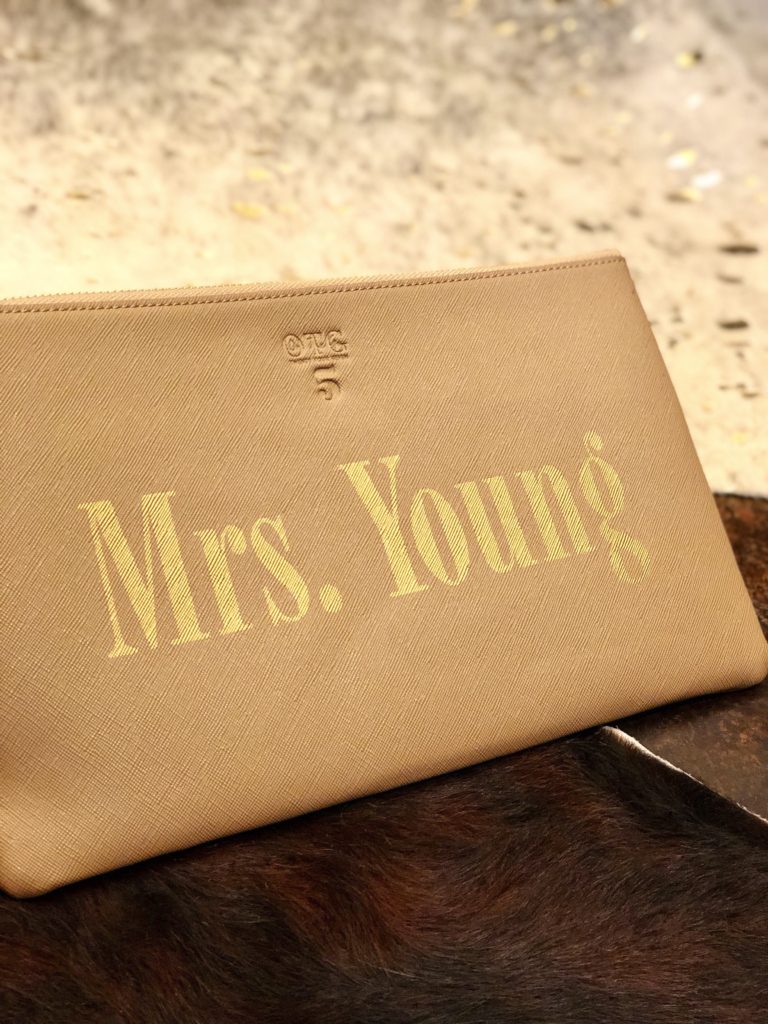 I have two more #5 bags I NEVER travel without! These bags are seriously THE perfect size. In one bag I put all my "face stuff": face wash, sunscreen, lotions and potions… all of it fits in here! And in the other #5 I put all my hair products.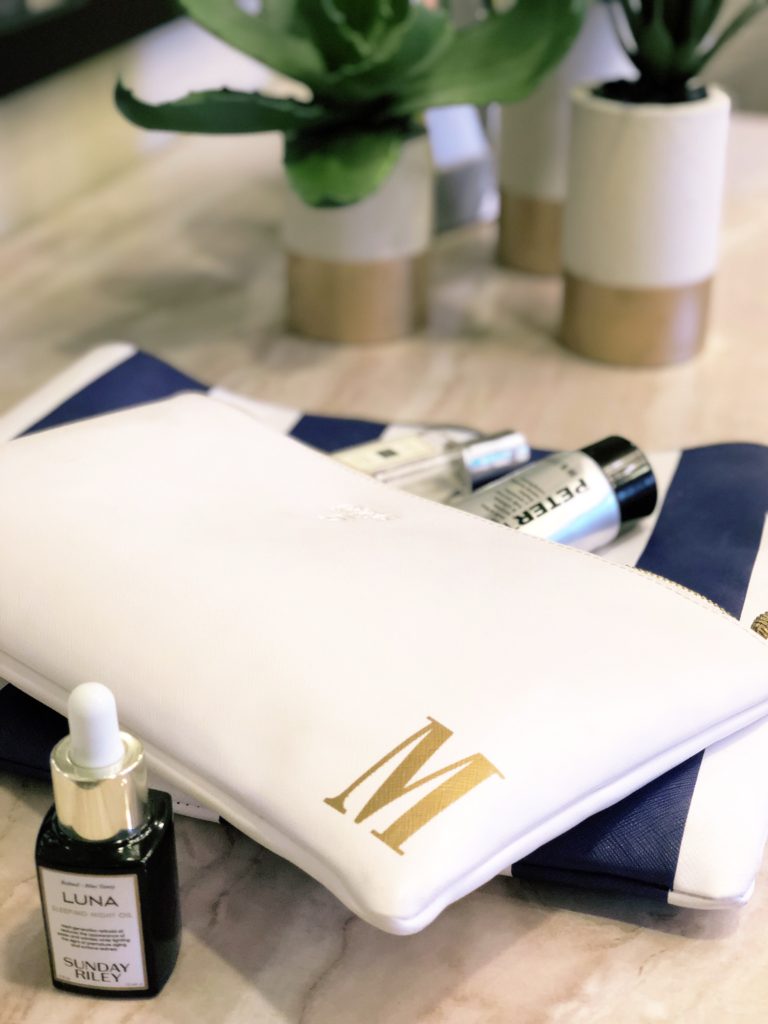 The #6 was essential on our honeymoon! I used it literally every single day. It was perfect for a water bottle, sunglasses, wallet, hand sanitizer and lip gloss. The #6 comes with a strap making it the perfect crossbody.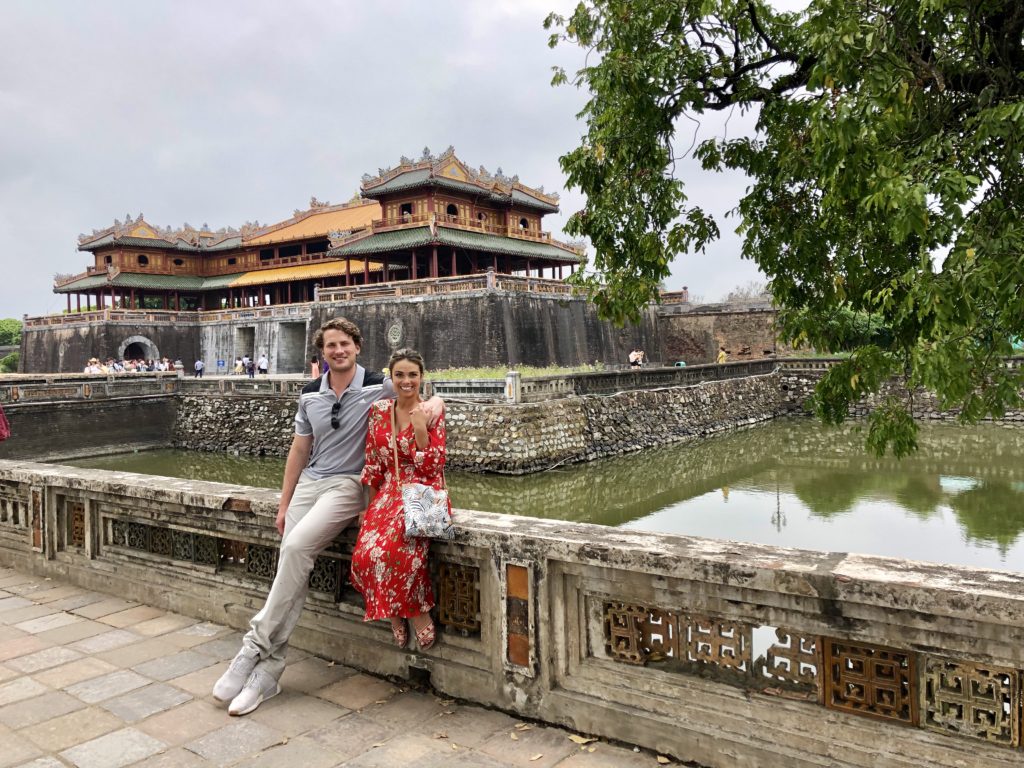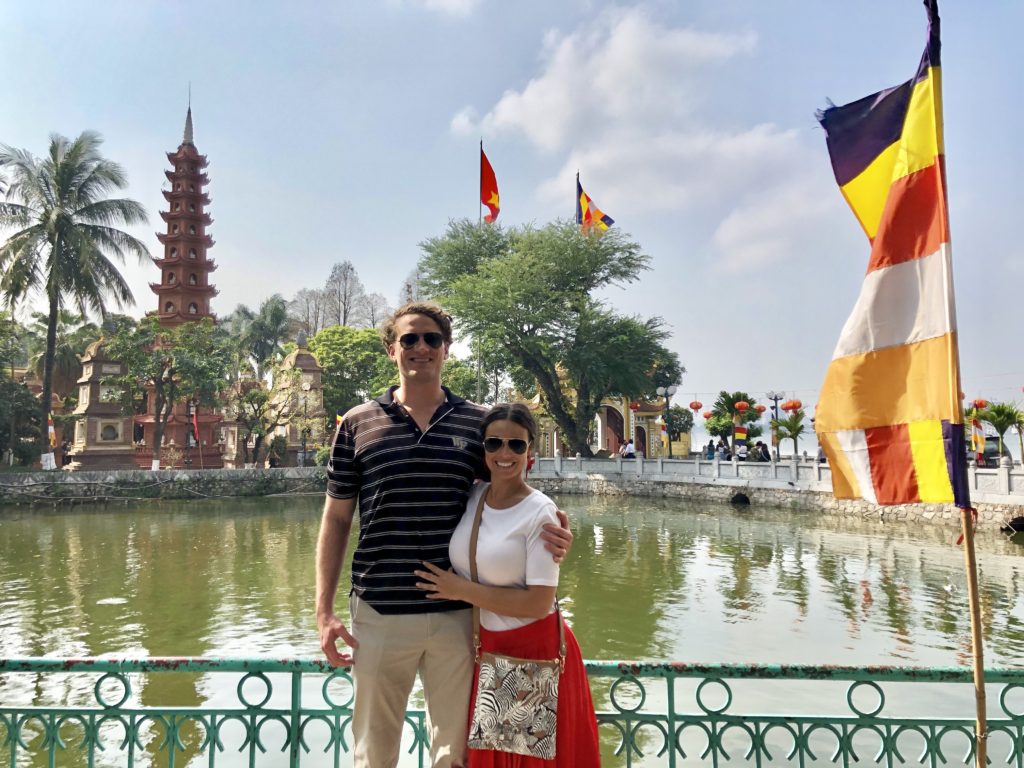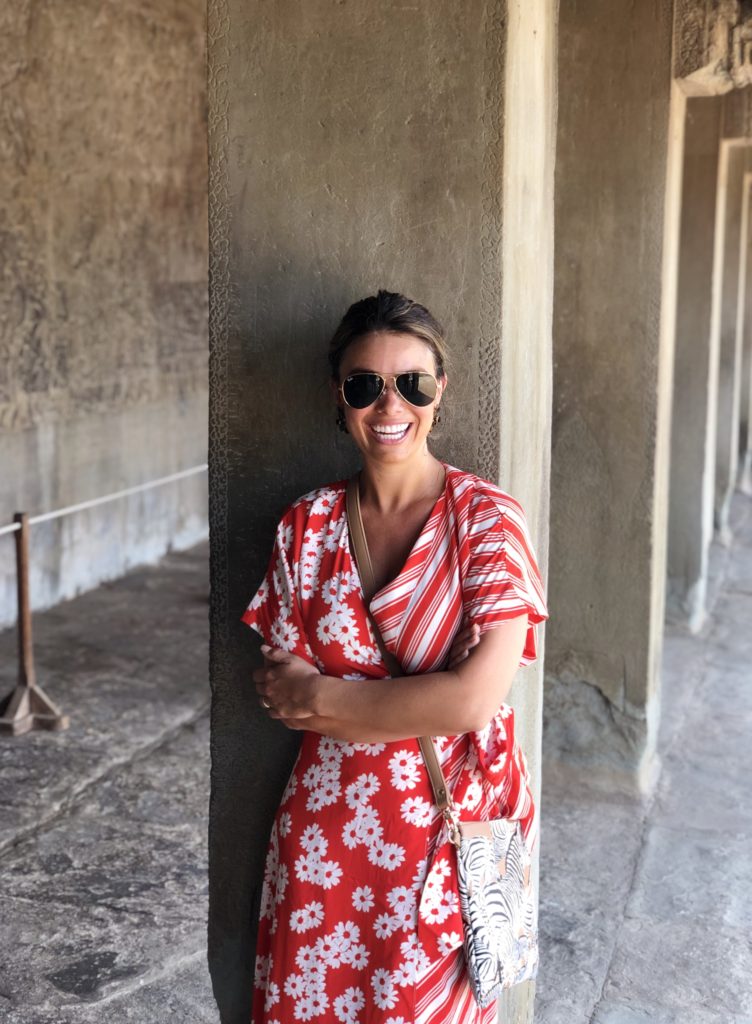 I also gifted the #6 to my ring bearers and flower girl for the wedding and had them personalized with their names on them. I stuffed them with fun things they could use over the weekend like sunscreen, goggles, water guns and dive rings.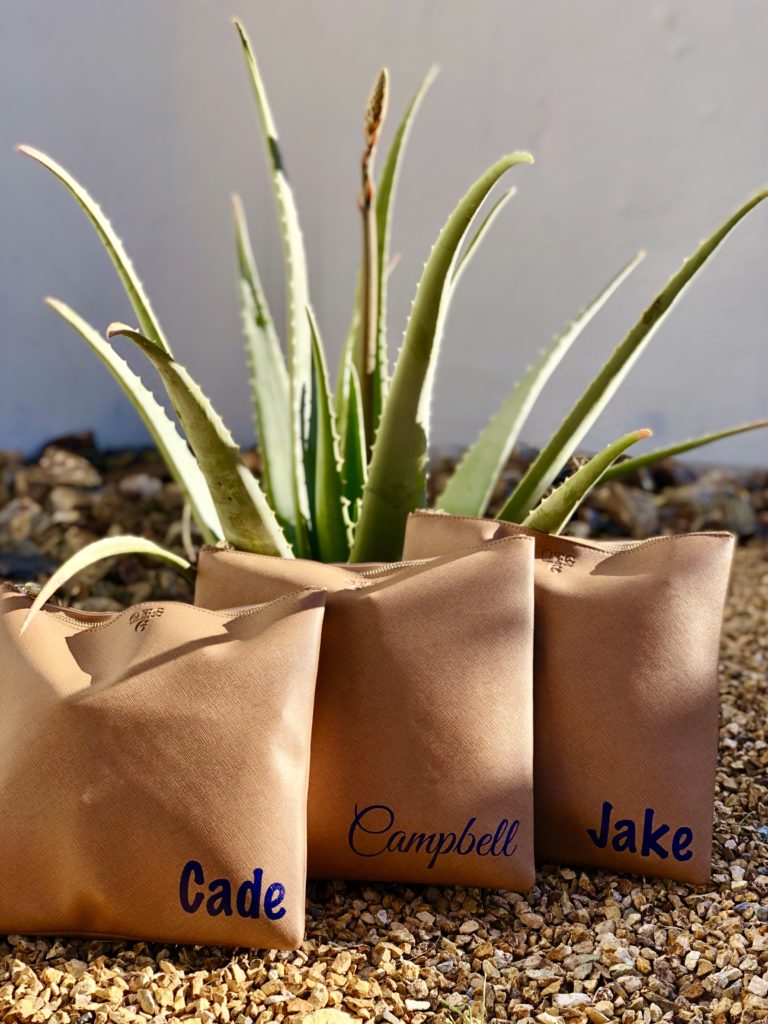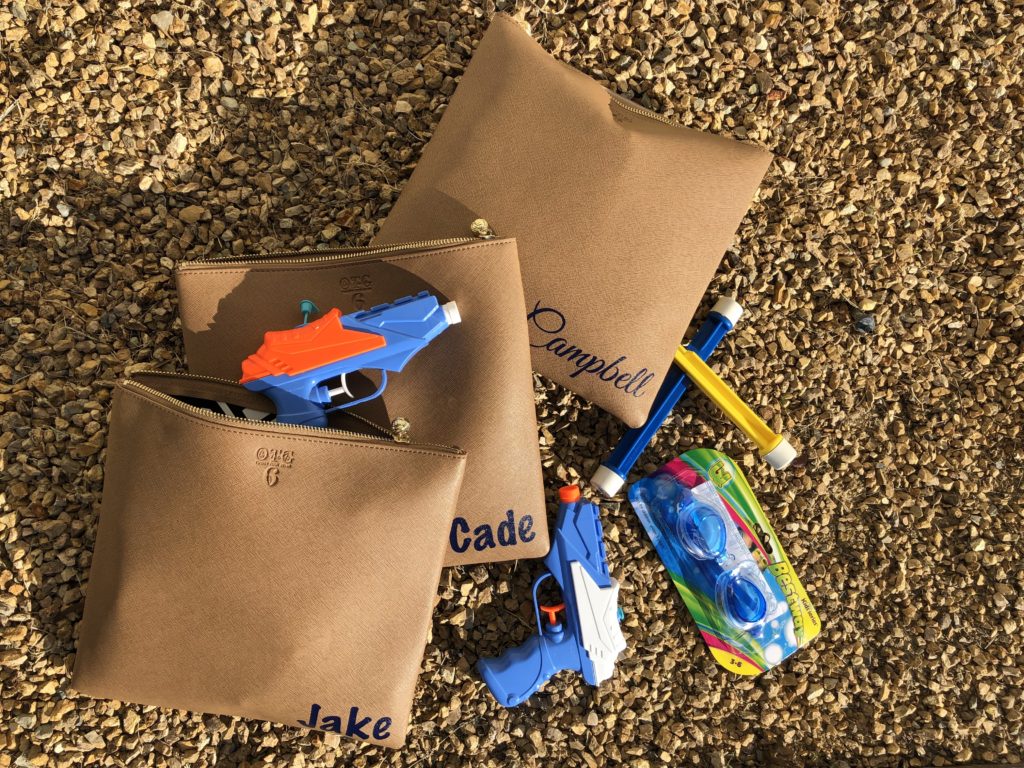 The #7 is OTG247's insulated bag. I've heard this bag is great for baby bottles and snacks, but I use the #7 as muh booze bag. It fits 2 bottles of wine. Need I say more?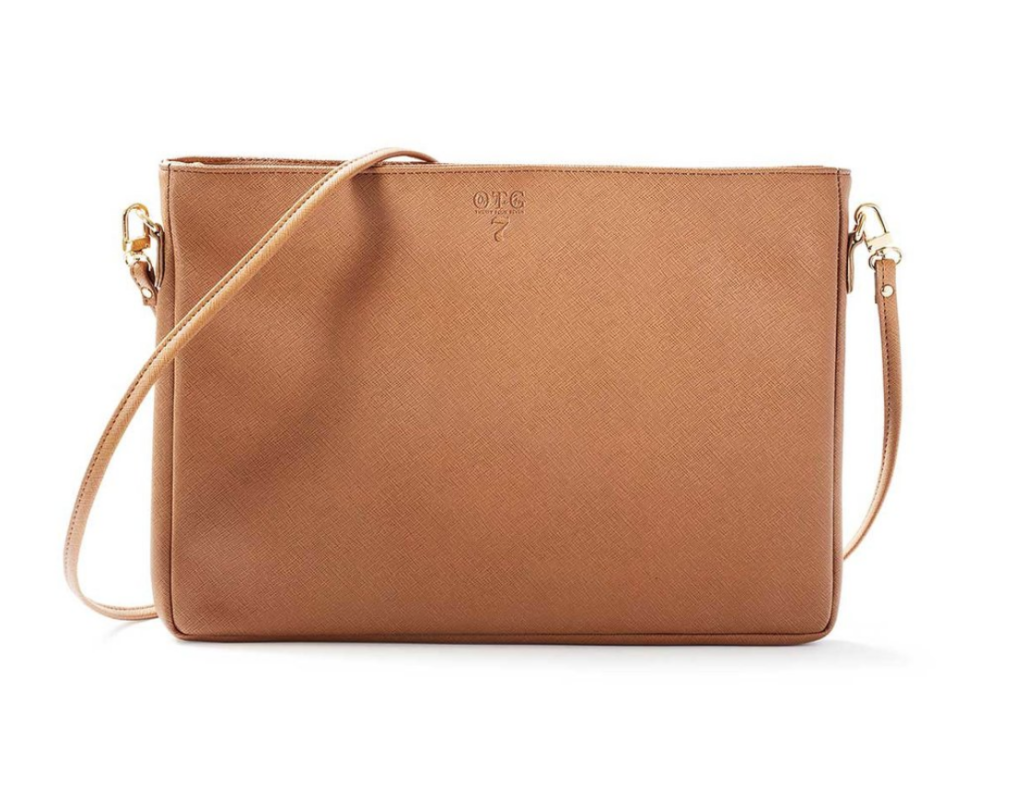 #8 is my makeup bag. I keep EVERYTHING in it. And not just when I travel. Keeping everything in the #8 makes storing all the makeup a breeze too. It fits nicely in a drawer and everything is contained. One of the things I love most about OTG247's bags is they're washable! A couple trips ago, somehow my glass bottle foundations and a black eye shadow shattered inside my #8. Clean up was a breeze! I just took the bag outside and hosed it off and it looks brand spankin' new still (shown below in blue and white stripes)!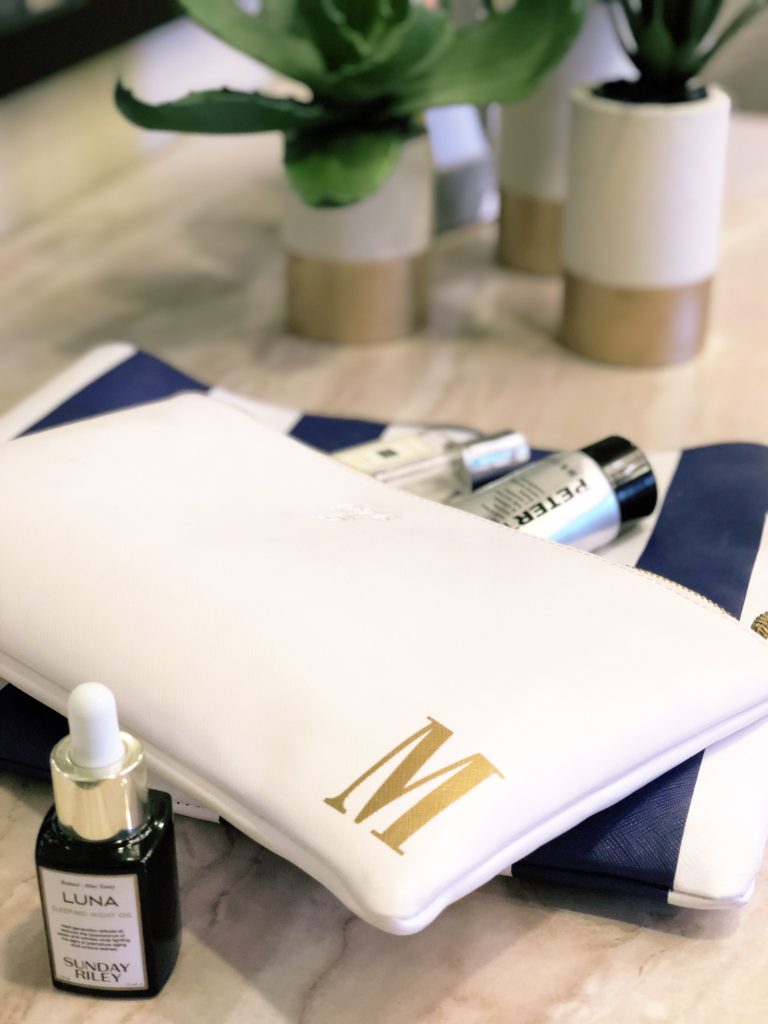 The #9 is go my to when flying. It fits my laptop, iPad, a book, magazines and all my chargers. It easily slides under the seat in front of you, and because the bag is flat you still have plenty of leg room. I have this bag in orange AND also in tan because I love it so much!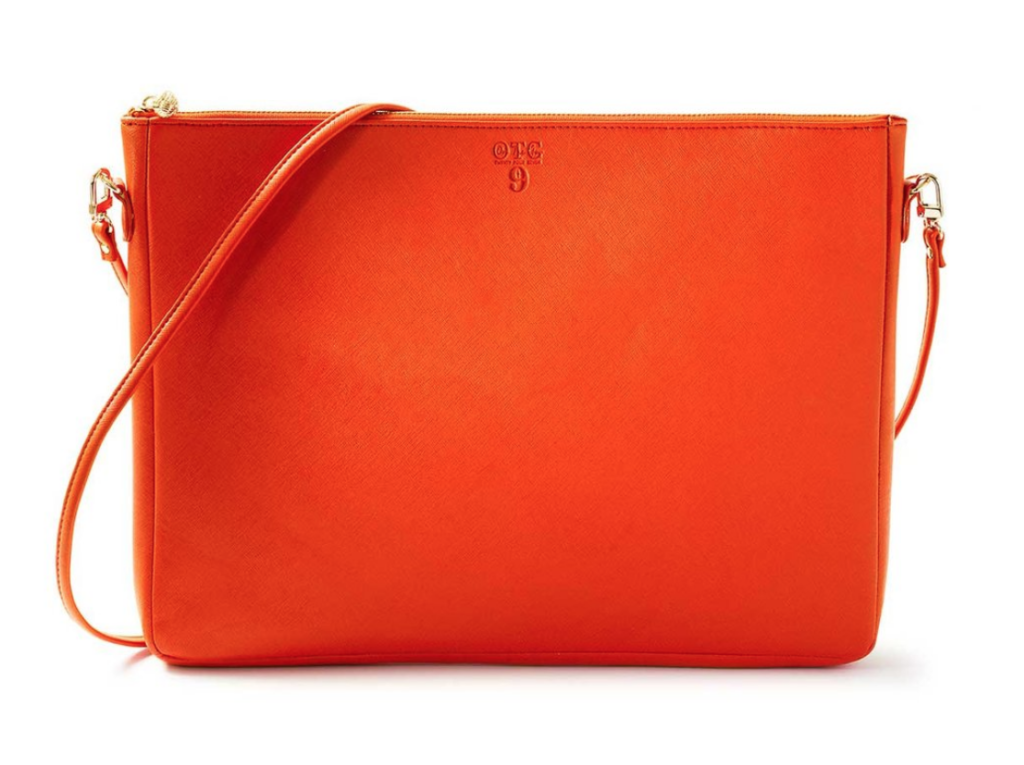 The #10 is the perfect travel bag! I used the #10 for undies/bras and another for swimsuits on our honeymoon and it helped me stay SO organized while I was out of town for a month.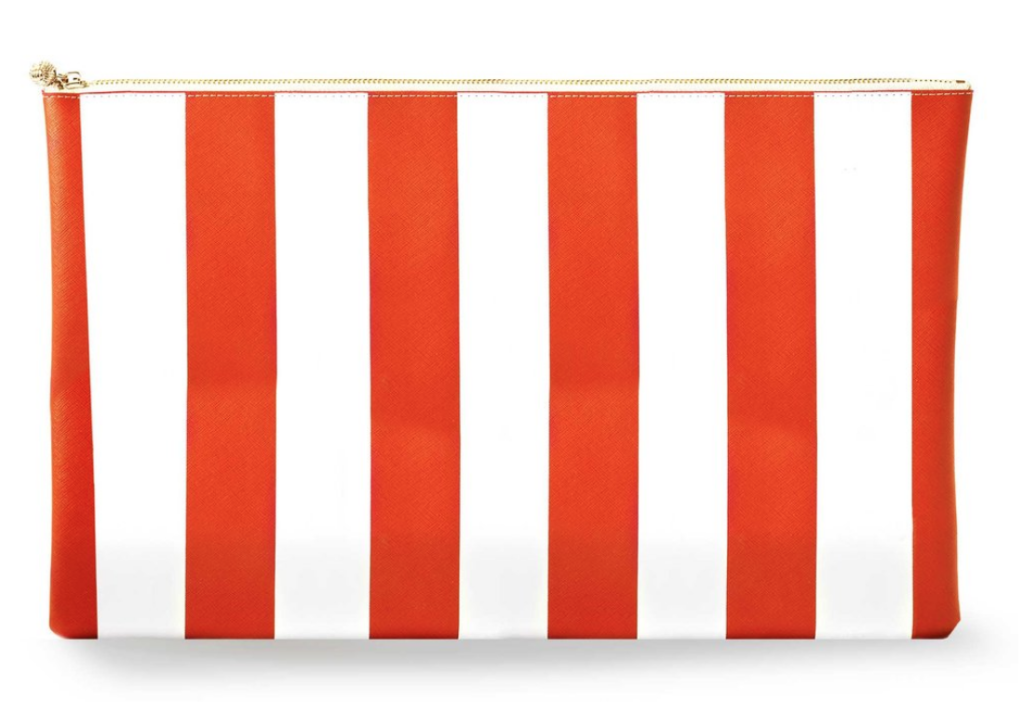 So basically what I'm saying is you NEED an OTG247 bags in every size they come in. The bags are a great price point, extremely high quality, washable (can I get an amen?!) and let's be real- they're adorable too! They're the perfect way to stay organized on the go!
SAVE 10% OFF WITH CODE:  MEGHANJONES
Kisses and organized wishes,
XOXO